The contract, modus operandi and backbone
of the business relationship.
How?
The contract must be precisely adapted to the company and be drafted in clear, accurate legal language.
An intellectual property right is subject to negotiations, transactions, and licenses that promote it, and we support you in this.
We ensure that each of the parties properly understands what it is signing and the consequences thereof.
This procedure essentially takes place through an interview that aims to understand the challenges and objectives; then, for contracts with significant business consequences, we establish a summary document with the main points, a maximum of five in general, and ensure that the parties are in agreement with this prior to drafting the contract in full.
The pre-contractual period is a business negotiation instrument and more often than not influences product development.
Which contracts?
The drafting of secret letters, essential for safeguarding your rights upon communication of projects or site visits
Partnership and research agreements stipulating the ownership of case study results
Product development or software contracts
Trademark and derived product licenses
Patent licenses, cross licenses, verification of compliance with European regulations
Coexistence agreements, transactional protocols
Know-how communication and technology transfer contracts.
The Legal Design?
We favor visual methods, such as the Legal Design; i.e., outlines that we sometimes integrate directly into our contracts for a comprehensible view of the law.
For example, in the preamble of a license contract we may integrate the following design:
Owner
Legal ownership only:
No right of use or
selling in Italy
International Trademark
designating the EU,
including Italy :
"the EU Trademark"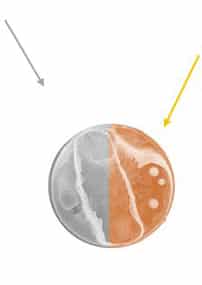 Italian DISTRIBUTOR
Legal total ownership
and use Italy
International Trademark
designating Italy alone"the EU Trademark"
It is then difficult for the licensee to pretend he has not properly understood their rights!